I have to confess I hadn't listened to Guns N' Roses' 'Sweet Child O' Mine' for many years, until it showed up on the Thor: Love and Thunder end credits and trailer this week that is.
Then I headed to Spotify and had it on repeat play for about an hour, as that Guns N' Roses track used was one of my 'road trip songs' when it first came out way back in 1988.
You know, those tracks you crank as high as they will go and then drive as fast as you (legally) can.
Yep, that song took me from Texas to Ohio more times than I care to remember.
Guns N' Roses' 'Sweet Child O' Mine', of course, was released on the American rock band's debut studio album Appetite for Destruction.
It was released as the album's third single, and went on to become the band's biggest hit, charting at #1 on the Billboard Hot 100 chart, and high up the charts in 11 other countries including the United Kingdom.
'Sweet Child O' Mine' is now listed as one of the best songs of all time on a myriad of music critics' lists.
The song's official music video also became notable at the time as it not only featured the band performing the song, but also each band member's then-girlfriend appeared in cameos.
Listen to Guns N' Roses 'Sweet Child O' Mine' as heard on Thor: Love and Thunder in that now epic video, and on the band's Appetite for Destruction album.
Meanwhile, the superhero film Thor: Love and Thunder is playing in movie theaters around the world.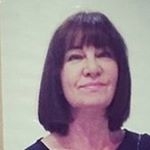 Latest posts by Michelle Topham
(see all)