The new Reese Witherspoon/Ashton Kutcher rom com Your Place or Mine was released on Netflix on Friday and, while the soundtrack does feature an inordinate number of songs from The Cars, there are also several other stellar artists lending their music to the film.
Artists like Gwen Stefani whose addictive doo-wop pop song 'The Sweet Escape' feat. Akon was played on Your Place or Mine as the opening song.
Stefani's 'The Sweet Escape', while still sounding fresh and new, actually came out in 2006 as the title track from the singer's second studio album. It was also released as the album's second single, and went on to be a big success on 41 different charts in 24 countries.
With #1 showings in New Zealand, Canada, Australia and the UK, the fun, upbeat track also made it onto seven charts in the United States alone, with its best ranking at #1 on the Pop 100 chart, and at #2 on the Billboard Hot 100.
The track is renowned for that crazy hook you hear once and then cannot get out of your head.
Its lyrics are from the point of view of a "bad girl" who knows she has treated the person who cares about her horribly so, in her own strange way, is asking for another chance.
Listen to Gwen Stefani's 'The Sweet Escape' feat. Sengalese-American singer Akon, as heard on Your Place or Mine, in the song's cool music video, and on the singer's album of the same name.
Watch Your Place or Mine on Netflix.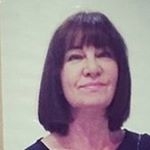 Latest posts by Michelle Topham
(see all)