American singer songwriter and guitarist H.E.R.'s 'I Can't Breathe' was heard on the new martial arts series Kung Fu yesterday — Kung Fu, Season 1, Episode 5, "Sanctuary".
The song was played as Pei-Ling as at the memorial site for Andre Durant, and is a still much-needed reminder of just how difficult so many African Americans in America still have it, and just how much their lives are often in danger while the lives of white people in the same situations are not.
H.E.R.'s 'I Can't Breathe' was released as a stand-alone single by the singer in 2020 via the RCA record label.
The track was awarded a Grammy Award for Song of the Year, with the song's music video also winning the Video for Good award at the MTV Video Music Awards.
The song's official music video begins showing just some of the millions of people that demonstrated around the world last year in support of the Black Lives Matter movement.
It also commemorates just a few of the many minorities murdered by America's law enforcement. People like George Floyd, Walter Scott, Philando Castile, Delrawn Small, Ahmaud Arbery, and Alton Sterling.
The lyrics of the song point to the craziness of the world supposedly believing that everyone is created equal yet, when push comes to shove, minorities, and particularly African Americans, are often treated as second-class citizens.
Or willfully murdered, just because someone says they felt 'threatened' or believed the non-white person was a danger to them.
Before the incredibly powerful rap section towards the end of the song, H.E.R. asks "Will anyone fight for me?"
'I Can't Breathe', of course, is the slogan often used by the Black Lives Matter movement and were the last words spoken by Eric Garner, an unarmed black man murdered by a NYPD police officer as he held Garner in a chokehold.
Since Garner's murder, at least 69 other people have said the same words before dying at the hands of police.
Listen to H.E.R.'s 'I Can't Breathe' as heard on Kung Fu in the song's official music video and on Spotify below.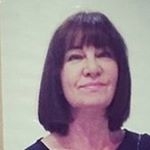 Latest posts by Michelle Topham
(see all)