Listen to Halsey's 'Gasoline' from 'Doubt' — it's about mental health and struggling to connect to society
American singer Halsey's song 'Gasoline' was featured on the latest episode of  the CBS series 'Doubt' this week — July 1st, 2017, Season 1, Episode 3, "Poison Prize". The track was played during the closing scenes.
'Gasoline' is an electro-pop song with distinct Japanese influences and is from Halsey's 2015 debut studio album Badlands. It is only available on the deluxe version of the album, but that has not stopped it from becoming one of the most popular Halsey tracks on Spotify.
The song was written by Halsey and Norwegian rapper and record producer Lido, and is about Halsey's struggle with being bi-polar and how she felt completely separated from the rest of society for a long time.
This year, Halsey released her sophomore album.
Called Hopeless Fountain Kingdom, it has been a massive success in the month since it was released, hitting the number 1 spot on the Billboard 200 Chart as well as number 1 in Canada, number 2 in Australia and charting in 22 other countries.
Related: Halsey's .vocals are amazing at VEVO presents Hopeless Fountain Kingdom concert
She is currently being spoken about as the next mega-star in the vein of Lady Gaga and Madonna. And no, I would not be surprised if that is where she ends up.
As for 'Doubt', it stars Katherine Heigl and Laverne Cox, but sadly it is a series that is not going anywhere as CBS pulled it from their line-up just two episodes in back in February due to low ratings. The remaining episodes are currently being shown on CBS, but no more will be filmed after them.
But, if you liked the track, you can listen to Halsey's 'Gasoline' from 'Doubt' in the video below.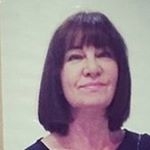 Latest posts by Michelle Topham
(see all)