Halsey's 'Heaven In Hiding' is the best song from the album — okay, well one of them
After listening to every track on Halsey's just-released sophomore album Hopeless Fountain Kingdom, I could be on my own here but the best track from the album for me is most definitely one from the Deluxe edition — a song called 'Heaven In Hiding'. (Although, there are so many good songs on this second album, I'll probably be back next week telling you another song is 'the best' one. And, no, there will be no excuses if and when I am).
Oh and actually, no, I'm not on my own here either as, in her VEVO concert a few days ago, Halsey herself said this song is her favorite.
'Heaven In Hiding' was co-written by Halsey and Grammy-award wining producer and songwriter Greg Kurstin, and is about a man discovering a woman for the first time and realizing how incredible she is — heaven in hiding, as it were.
The album itself is also built around the story of Romeo and Juliet, so there's that secrecy as well.
And it is everything about this song that makes it so compelling.
Halsey's throaty and seductive voice, the slow beat, the addictive melody, and the way the song has a deceptive sweetness to it when it begins and then builds to a much more dramatic insistence that she is everything he has been looking for and more.
'Heaven In Hiding' is one of three extra tracks on the deluxe edition of Hopeless Fountain Kingdom — a deluxe version that, for me, was a must-buy.
Because Halsey doesn't mess around with giving you a couple of halfway decent songs and a nice little fan booklet when she puts out a deluxe version. Instead, she throws three utterly gorgeous additional songs at you, all of which are as deserving a place on the main album as they are on the deluxe version.
Related: Halsey's performance of 'Colors' live at the Fonda is so sexy and perfect
As for the rest of Halsey's Hopeless Fountain Kingdom, if you think she produced a solid piece of work with her debut, this second one is even better.
It's bold, it has a huge attitude, and her voice on every track — that rich, sultry, sensual, sexy, seductive thing she's got going on — how could that not hit every nerve ending you have and set you all a-tingle?
Listen to Halsey's 'Heaven In Hiding' in the audio video below to see what I mean. It's on constant repeat for me.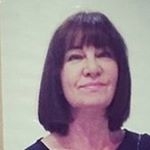 Latest posts by Michelle Topham
(see all)