Halsey's 'Hold Me Down' was featured on Showtime's Roadies on Sunday night — August 7th, 2016 — Season 1, Episode 7 "Carpet Season". But it wasn't just the recorded track we heard. Instead, we were treated to a stripped down live guitar-focused performance by Wes (Machine Gun Kelly) and Halsey, after the two had a mild flirtation.
Now, I'm not recommending Roadies at all, as it is a TV series that seems to miss on so many levels I doubt it will get past the first season. But, it was nice to see Halsey give such a cool performance of her hit song, as well as to also see her sing 'Ghosts'.
Listen to Halsey's original cut of 'Hold Me Down' in the video below, and then check out another stripped down live performance she gave of the song for Vevo Lift below that.
And, of course, it is from her Badland's album, which you can pick up on all major digital music sites. You can also get the entire song list for this episode of Roadies, including the two Halsey tracks, here.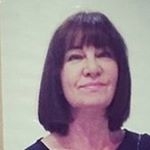 Latest posts by Michelle Topham
(see all)