The Hannah Grace track 'Praise You', the Piano Version, showed up on the latest episode of the USA legal drama Suits last night — Season 8, Episode 5, "Good Mudding".
The song was played as we see Alex drinking his coffee and planning on how he is going to manage Joy, and as Louis goes to the fertility clinic.
Advertising
Hannah Grace's 'Praise You' is a cover of the original Fatboy Slim track, and is from her 2016 EP of the same name. It became popular in the UK after it was used as the song for a massive Lloyds Bank TV and radio commercial campaign.
Hannah got even more attention when she recorded a cover of Lady Gaga's song 'Million Reasons', and Gaga herself tweeted it saying "When your fans are superstars".
Hannah herself is a Welsh singer songwriter who has been performing professionally since 2013. She is currently signed to Never Fade Records, and is releasing her debut album in the later part of 2018.
Listen to Hannah's piano version of 'Praise You' in the video below. There is also her equally gorgeous original cover version of the song — the official lyrics video — below that.
And, if you like the stellar music Suits uses, there is loads more of it here.
Advertising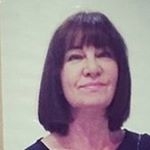 Latest posts by Michelle Topham
(see all)