Harry Nilsson's 'Jump Into the Fire' kicks of this excellent Polish drama
Even though he sadly died almost 30 years ago, the American singer songwriter Harry Nilsson's wonderful music has been showing up on hit TV series a lot in the last few years.
The latest of his songs to grace a TV series is Harry Nilsson's 'Jump Into the Fire', which was played on the soundtrack of Absolute Beginners, a new Polish drama that came out on Netflix this week.
That song was heard on Absolute Beginners, Season 1, Episode 1 right at the beginning of the episode as Lena is riding her bike through the streets, and then as she and Niko are getting ready to leave.
When did Nilsson's 'Jump Into the Fire' originally come out?
Advertising
The cool hard rock track was released as the second single from the singer's seventh studio album Nilsson Schmilsson and, along with its first single 'Without You' and third single 'Coconut', became one of the three big hits from the release.
An interesting result, as 'Jump Into the Fire' was not only markedly different in sound than anything the American musician had released previously, it was also different than much of the rest of the album, which is one of the reasons it was such a standout.
The rock track then went on to hit the Billboard Hot 100 at #27, and to rank in the Top 40 in Canada, Australia and Germany.
The song grabbed attention again in 1990 when it was included on the soundtrack of the massively successful film Goodfellas during a really important scene when Ray Liotta's drug-addicted character Henry Hill is becoming paranoid.
Once that happened, Nilsson's 'Jump Into the Fire' saw repeat success with both radio station plays and with subsequent sales.
Advertising
Listen to Harry Nilsson's 'Jump Into the Fire' as heard at the absolute beginning of Absolute Beginners (yeah, sorry, I had to go there) in the video, and via his Nilsson Schmilsson album on Spotify.
You can watch the Polish drama Absolute Beginners on Netflix now.
I am only three episodes into the six-episode drama so I can't speak for all of it but, yep, it is an atmospheric, beautifully-acted and filmed little gem so far.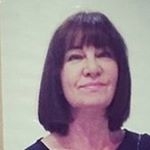 Latest posts by Michelle Topham
(see all)