Harry Nilsson's 'Over the Rainbow' was the song playing on Ted Lasso, Season 3, Episode 11 this week as some of the players are watching the hit Tom Hanks' film You've Got Mail, and crying.
And yes, it is the same famous song from the iconic movie The Wizard of Oz, except in this case it is the version that was recorded by the now-late American singer songwriter Harry Nilsson.
A cover that is utterly gorgeous, and just as powerful and emotional as the Judy Garland original.
If anything, in my opinion, his version is even better.
Harry Nilsson's 'Over the Rainbow' first came out on the singer's A Little Touch of Schmilsson in the Night album, which was an album of classic 20th century songs and was released in June, 1973 on the RCA label.
Other classic songs on the album include 'For Me and My Gal', 'As Time Goes By', 'It's Only a Paper Moon' and 'Makin' Whoopee!'
While not a big hit for the American singer, as that type of music was not particularly popular in the early 1979s, the album charted in both the United States and Australia.
Nilsson himself had an almost 35-year career, releasing 15 albums, six compilation albums, a myriad of single and with his music featured on several movie soundtracks during his lifetime.
The singer sadly died in January, 1994 at the age of just 52 after a heart attack.
Listen to Harry Nilsson's 'Over the Rainbow' as heard on Ted Lasso this week in the video, and on the Spotify widget.
It really is a beautiful thing.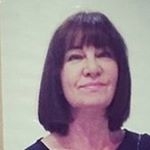 Latest posts by Michelle Topham
(see all)