Harry Nilsson's 'Spaceman' was heard on the new Netflix comedy series Space Force tonight — Space Force, Season 1, Episode 1, "The Launch" (aired on Friday, May 29th, 2020).
It was played at the beginning of the episode as Naird drives out of the gas station and heads to the base.
'Spaceman' is originally from Nilsson's eighth studio album Son of Schmilsson.
Released in 1972 as the second single from the album, the song was a hit for the American singer songwriter eventually reaching the #23 spot on the Billboard Pop Singles chart.
Son of Schmilsson fared even better, hitting #12 on the Billboard Pop Albums chart.
At the time of its release, however, Harry Nilsson was not that interested in creating a new album but soon gave way under pressure from his label.
Deciding it made more sense to just create the type of album he wanted to make, even if that meant alienating a percentage of his fan base, that is why Son of Schmilsson was a big departure from his former rock/pop outings.
So much so it was called "an eccentric album" from a number of them.
As for Space Force, all 10 episodes of the new comedy series are currently streaming on Netflix and, while several critics are already down rating the show in their reviews, most fans seem to be enjoying it.
There is consensus even from fans, however, that the first two or three episodes move at an annoying pace and are not as funny as you might expect with Steve Carell at the helm. S
tick with the show though, and you could be pleasantly surprised .
Space Force is a spoof on the real space exploration agency created by Trump last year. The show was written by Steve Carrell and Greg Daniels and stars Carell, John Malkovich, Diana Silvers, Ben Schwartz and Tawny Newsome.
You can listen to Harry Nilsson's 'Spaceman' as heard on Space Force in the video below.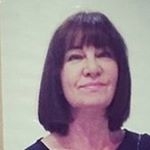 Latest posts by Michelle Topham
(see all)