Headband's 'Rebel' was one of a couple of superb songs showing up on New Amsterdam last night — New Amsterdam, Season 3, Episode 12, "Things Fall Apart".
The song was heard as Max is thinking about what Helen has done for him, and as his thoughts almost end in a kiss.
Headband's 'Rebel' is one of several tracks from the artist that have been licensed for hit TV shows in the last few years, including songs that have shown up on Riverdale, Stitchers, Good Trouble, Tiny Pretty Things, Station 19 and grown-ish.
Interestingly, however, unless you are a better researcher than I am (sorry, I only had a few minutes), there is little or no information to be found online about Headband.
Not unless you consider the now defunct Aussie progressive rock band from the early 1970s, and I am pretty sure this artist is not them.
Headband does have several albums available on Spotify  including No Plan, which features 'Rebel', so, if you like their brand of upbeat retro pop, there is more to listen to.
Just a pity they didn't upload some bio information while they were at it, eh?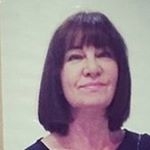 Latest posts by Michelle Topham
(see all)