Not only am I loving the Netflix exclusive series 'Van Helsing', but I am getting into the music from the series too. Not just that one track that is used in every episode, though, but also much of what the music director has chosen for 'Van Helsing'. It is unusual, and often from bands I am not familiar with.
Case in point, the Canadian alternative rock band Headstones whose track 'Long Way To Neverland' was featured in 'Van Helsing' (Season 1, Episode 7, "For Me") this week.
The song was played when Vanessa and the crew are escaping from the hospital.
The track is from the band's sixth studio album, Love + Fury, which was released in 2013 after they came back from an eight year hiatus, and it really is as cool as hell.
Listen to it below.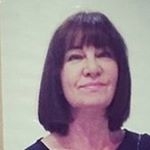 Latest posts by Michelle Topham
(see all)