Heartbreak Kid's 'That's My Life (C'est Ma Vie)' was one of the tracks featured on Good Trouble last night — Good Trouble, Season 3, Episode 19, "Closing Arguments" — on the season finale.
The banging song was played twice in the episode. First, during the montage of the main characters in the fantasy courtroom scene, and again at the end of the episode.
Heartbreak Kid's 'That's My Life (C'est Ma Vie)' is from the band's sophomore EP Down for Whatever, which was released in 2020 via Tone Tree Music.
It was the second EP release from the indie band in the same year proving, while many other people were deep in the funk of lockdowns and other Covid-19 bullshit, these guys were just getting together and producing music that instantly grabs you.
You know, making the best of the life they had right then.
The song itself is an upbeat track with an addictive beat and melody, and rich vocals that had me dancing around my apartment when I found it on Spotify and threw it on repeat.
It is also the only song I think I have ever heard that uses a dog's bark as part of the beat.
And that is phenomenal.
Listen to Heartbreak Kid's 'That's My Life (C'est Ma Vie)' as heard on Good Trouble in the video and on their Down for Whatever EP down below.
An EP you should listen to in its entirety, by the way, as every track on it is equally as cool.
And, of course, listen to more songs from Good Trouble via Leo Sigh.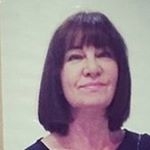 Latest posts by Michelle Topham
(see all)