English glam rock band Hello's 'Then She Kissed Me' was played on the new season of Sex Education this week — Sex Education, Season 3, Episode 1,  — a season that features even better music on its soundtrack than the first two, if that's possible.
Hello's 'Then She Kissed Me' was the last song heard on the episode, playing as Maeve goes back to her caravan, and as Tilly and Dex have sex and Otis and Ruby are back at school.
It continued over the end credits.
'Then She Kissed Me' was released by the British band in 1976 on their debut studio album Keeps Us Off the Streets, and although an incredibly cool song was not an Hello original.
Instead, the original version of the track was released by the American girl group The Crystals back in 1963 as 'Then He Kissed Me', a track that was an enormous success for the group and a song that went down in music history as one of the Greatest Songs of All Time according to Rolling Stone magazine.
Hello's version was still as fun, though, and so great to see it show up on Sex Education this week.
Hello, by the way, was founded in 1971 and stayed together until the late 70s when the band broke up.
The band did get back together over 20 years later in 2002, and is still performing together today, although lead vocalist and guitarist Bob Bradbury is the only original member.
Listen to Hello's 'Then She Kissed Me' from Sex Education in the video, and on the collection of their albums down below. Yep, that's still a cool track.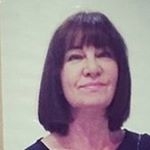 Latest posts by Michelle Topham
(see all)