Hemming's 'Hard On Myself' was featured on the latest episode of Showtime's 'Shameless' on Sunday night (November 20th, 2016) — Season 7, Episode 8, "You Sold Me The Laundromat, Remember?".
The track is from Hemming's self-titled debut album released in 2015, and it is very sad.
As for Hemming, aka Candice Martello, she is an acoustic folk-influenced singer songwriter from Philadelphia that's difficult to find very much out about.
She has a website, and a Facebook page, she has done well in the live music scene in Philadelphia, and there is an interesting article about her debut album on After Ellen. Other than that, the information is a little sparse.
Hemming started writing songs at 13, played in an all-girl indie punk band, was in a punk band in college and then managed to get a record deal with Linda Perry's Custard Records after appearing on the VH1 show "Make or Break: The Linda Perry Project".
Hemming's single 'Vitamins' hit the number 13 spot on the "Emerging Artist Billboard Trending 140" chart soon after.
Now listen to Hemming's 'Hard On Myself' as featured on Shameless in the video below. If you love the song, her entire debut album is lovely, and you can pick that up on most major music sites.
And, yes, she has one of those heartbreaking voices.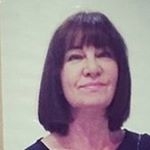 Latest posts by Michelle Topham
(see all)