Icelandic cellist, composer and singer Hildur Gudnadottir's 'Líður' is the dream-like and devastatingly sad track you heard at the end of the HBO/Sky mini-series Chernobyl this week — Season 1, Episode 4, "The Happiness of All Mankind".
Chernobyl stars Emily Watson, Jared Harris and Stellan Skarsgård, and is a dramatization of what happened after the 1986 Chernobyl nuclear accident.
The song was heard at the end of the episode as we see the mother in the hospital sitting next to an empty crib. It continued while the end credits played.
'Líður', meaning 'Feeling' in Icelandic, is from the cellist's 2014 12-track album Saman, which was released on the Touch label. Gudnadottir was also the composer of the music score for the hit series.
Hildur Gudnadottir is a classically trained cellist and singer. She has recorded with various experimental music groups in the past, including Finnish Pan Sonic, Icelandic experimental music group Múm and British group Throbbing Gristle.
In more recent times, however, her focus has been on her own solo career, as well as on composing music for various film and TV projects.
Gudnadottir wrote the score for the Icelandic thriller The Oath (Eiðurinn), for the crime thriller Sicario: Day of the Soldado, and is currently working on the music for the DC Comics movie Joker.
She has also composed the music for documentaries such as The Departure and Street Spirits.
Listen to Hildur Gudnadottir's ' 'Líður' from Chernobyl in the video below. The Icelandic composer has also released a single from the TV series soundtrack 'Bridge of Death', which you can also hear in the Spotify widget below.
If you enjoy her somber, melancholic compositions, listen to her equally dream-like and melancholic album Saman in the Spotify widget below that.
Related: Listen to the Sigur Ros song Sæglópur from the Aquaman scene when Tom Curry finds love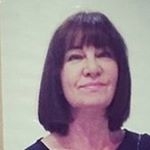 Latest posts by Michelle Topham
(see all)