American Europop singer Hoku's 'Perfect Day' (Chris Lord Alge Mix) was that bubblepop song playing on the new Netflix horror drama Wednesday this week as Wednesday and Tyler start watching a "horror movie" (ie: Legally Blonde) — Wednesday, Episode 7, "If You Don't Woe Me By Now".
The song was first released by the indie singer in 2001 as the opening theme song of the hit Reese Witherspoon movie Legally Blonde.
Advertising
It was an event that catapulted Hoku into pop culture stardom, as Legally Blonde became a surprising massive hit.
Something the singer had not expected when her record label told her the movie's producers wanted to use her song for the film's intro.
Hoku herself became interested in the music world due to her father Don Ho being one of Hawaii's most famous and most iconic pop singers, and performing with him on stage at night.
She went on to release a full-length album, two EPs (her latest in 2018) and several singles.
The singer seems to have struggled in the professional entertainment world, however, with Interscope her initial record label wanting to change her image to become more "sexy".
Advertising
Considering Hoku is a conservative Christian, she felt that clashed with her morals and beliefs, and so left the record label because of that.
Listen to Hoku's 'Perfect Day' (Chris Lord Alge Mix) as heard on Wednesday this week, on the Legally Blonde soundtrack, and in the song's official music video.
Watch Wednesday on Netflix and hear more songs from the horror drama here on Leo Sigh.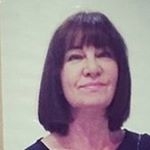 Latest posts by Michelle Topham
(see all)