The song playing over the Gen V, Season 1, Episode 1 end credits this weekend is American indie rock band Hole's 'Celebrity Skin'.
The song plays for a few seconds over the credits then is interrupted by a message from Ashley Barrett, who talks about the death of Golden Boy and how it isn't the university's fault.
Advertising
The track then continues playing until the episode ends.
When did Hole's 'Celebrity Skin' first release?
'Celebrity Skin' is the title track and the lead single from the band's third studio album, which was released in August 1998 via the Geffen Records label.
The song became the now-defunct band's most successful single charting at #1 in the U.S. on the Alternative Airplay chart, as well as at #85 on the Billboard Hot 100.
Outside the United States, Hole's 'Celebrity Skin' made it high up charts in eight countries including the United Kingdom, where it charted at #19 on the UK Singles chart.
The song itself is written about the problems of being a celebrity, always being in the public eye and having to maintain a certain image.
Advertising
Even as the entertainment industry sucks you up and bleeds you dry.
When I wake up in my makeup
Have you ever felt so used up as this?
It's all so sugarless, hooker, waitress
Model, actress, oh, just go nameless
Listen to Hole's 'Celebrity Skin' as played over the Gen V end credits this week on the band's album of the same name, and in the song's music video at the end of this post.
As for the new superhero series Gen V, the first few episodes are now streaming on Apple TV Plus, it is as fun as hell, and each episode features stellar songs like this.
RELATED: Listen to more songs from the first season of Gen V on Leo Sigh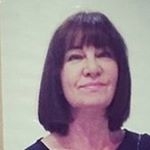 Latest posts by Michelle Topham
(see all)