Aussie indie folk duo Hollow Coves' 'Coastline' was played on the new episode of 9-1-1: Lone Star this week — 9-1-1: Lone Star, Season 3, Episode 16, "Shift-Less".
The song was played as Owen decides to go surfing for the first time in a long time after the emotional reunion with his father.
Hollow Coves' 'Coastline' is from the band's six-track Wanderlust EP, which was released in 2017 via the Nettwerk Music label.
It is also one of a number of tracks they have had featured on American TV shows over the last few years.
The duo themselves, aka Matt Carins and Ryan Henderson, is currently preparing for their upcoming European tour.
The Hollow Coves European tour begins in Stuttgart, Germany on May 11th, heads to Italy and Switzerland, on to my neck of the woods — Vienna, Austria.
It will then pick up in Slovakia, Czechia, Poland, the Netherlands, Belgium, France, the United Kingdom before ending in Madrid, Spain on June 12th.
They also go return for additional concerts in various German cities several times during that time.
Grab tickets to the Hollow Coves European Tour via their website and, of course, listen to Hollow Coves' 'Coastline'  on the pair's Wanderlust EP and in the video.
There is also a nice acoustic session the pair gave back in 2017 that is worth a watch.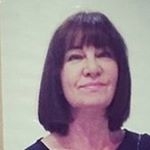 Latest posts by Michelle Topham
(see all)