British singer songwriter Holly Humberstone's 'I Would Die 4 U' was played on the newest season of Shrinking this week on Apple+ — Season 1, Episode 4, "Potatoes".
The song was played at the end of the episode as Paul (Harrison Ford) is looking at photographs, and as Alice (Lukita Maxwell) sticks her head into the room where Sean (Luke Tennie) and Jimmy (Jason Segel) are sleeping, and says "God, you're beautiful" as she looks at the sleeping Sean.
Jimmy pops up looking shocked as Alice walks away.
'I Would Die 4 U' continues playing over the episode's end credits.
Holly Humberstone's 'I Would Die 4 U' is a non-album single the English singer released in 2022.
It is a cover of a song by Prince and the Revolution, which was initially released in late 1984.
The song was written from the perspective of someone who is so in love with their significant other, they would choose death over losing them.
You're just a sinner, I am toldBe your fire when you're coldMake you happy when you're sadMake you good when you are badI'm not a humanI am a doveI'm your consciousI am loveAll I really need is to know that you believe

Yeah, I would die for you, yeah
Listen to Holly Humberstone's 'I Would Die 4 U' as heard at the end of last night's Shrinking in the song's official music video, and in the Spotify player.
The song is so darned pretty.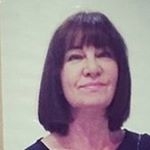 Latest posts by Michelle Topham
(see all)