The hit Hootie and the Blowfish track 'Only Wanna Be With You' was featured on the latest episode of 'Frequency' this week — Season 1, Episode 8, "Interference". The track was originally released back in 1995 as the third single from their album Cracked Rear View. It was heard on 'Frequency' when Raimy is sitting in her room listening to music.
As for Hootie and the Blowfish, the rock band founded in 1986 and soon became one of the most popular bands in America, with five studio albums and 16 hit singles. Sadly, they took a 'hiatus' in 2008 with Darius Rucker saying the split may last five or six years.
Eight years later, and Rucker recently announced that the band is getting back together and will be recording new music.
Their last time performing together was an evening during the last few David Letterman shows in 2015 when they reunited to sing 'Hold My Hand', and to help celebrate Letterman's retirement.
Listen to Hootie and the Blowfish sing 'Only Wanna Be With You' from 'Frequency' in the video below. Perfect.
;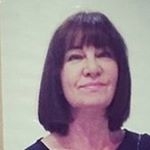 Latest posts by Michelle Topham
(see all)