The first episode of the first season of the Canadian space adventure Killjoys aired last week. It was called "Bangarang", and other than it was a pretty decent first episode sci-fi-wise, it also featured some great music. Including the electro pop track 'Mother I'm Alive' from Hot As Sun, which is from the album Night Time Sound Desire.
Hot As Sun is from Los Angeles. She, yes she, is actually singer songwriter Jamie Jackson who originally hails from Jackson, Mississippi. But she's been making a name for herself in LA for quite a few years now under the name Hot As Sun.
And, even though she had 'Mother I'm Alive' featured on Killjoys, Hot As Sun is also no newbie to having her music played on TV soundtracks, having already had songs featured on shows like Vampire Diaries, Montecito Heights, and CSI Miami.
She's even specifically written music for a number of prime time TV shows all across the networks.
Listen to Hot As Sun's 'Mother I'm Alive' from Killjoys in the video below. She has an incredible voice, doesn't she?
And, if you love the song, why not grab the album or the song on iTunes.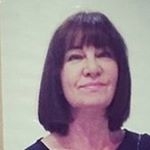 Latest posts by Michelle Topham
(see all)