While the Amazon Prime crime drama series Reacher has garnered a fan base because of its hard-ass main character and gritty plot, the show is also pleasing viewers due to the music used on its soundtrack.
Songs like Howlin' Wolf's 'Smokestack Lightnin', which showed up on Reacher, Season 1, Episode 1, "Welcome to Margrave".
The track was played as Reacher gets off the bus outside Margrave, Georgia and heads to a diner where a guy harassing his wife attempts to start a fight.
It continues playing as the guy backs down when he sees Reacher's face.
Although 'Smokestack Lightnin' has been performed by Howlin' Wolf for more than 20 years from the early 1930s onwards, it was first released as a single in 1956.
Since then, it has become a blues classic.
The raw, gritty track with that harmonica almost sounding like a train whistle was written by Howlin' Wolf after sitting late at night watching steam trains passing by, and loving how they looked and sounded.
Reacher stars Alan Ritchson, Malcolm Goodwin, Willa Fitzgerald, Bruce McGill and Chris Webster.
Oh and, by the way, the show is garbage and the acting is terrible, but the songs on its soundtrack are pretty damned cool.
Watch Reacher on Amazon Prime Video.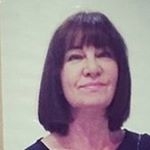 Latest posts by Michelle Topham
(see all)