As the whole convoluted mess that is the story of the Showtime series Your Honor (not dissing it, I love it) heads towards an end, the show continues to feature some damned fine songs.
Songs like the late Blues singer songwriter and harmonica player Howlin' Wolf's 'Smokestack Lightnin", which played on Your Honor, Season 1, Episode 6, as Rocco's brother is meeting with the Desire boss.
'Smokestack Lightnin' (aka 'Smoke Stack Lightning') was originally released as a single by the musician in 1956. It was a minor hit for him at the time, reaching #11 on the Billboard R&B chart.
It became the song Howlin' Wolf was recognized for more than any other, especially when it was re-released on his first compilation album Moanin' in the Moonlight in 1959, and again on The Howlin' Wolf Album a decade later.
Howlin' Wolf himself was Chicago-based singer songwriter Chester Arthur Burnett who, for years, had a minor career as a solo player in clubs around the South.
His career really took off, however, when in 1951 at the age of 41 he was discovered by Ike Turner who was a talent scout at the time. Howlin' Wolf recorded several songs, which impressed record producer Sam Phillips. He was then persuaded to move to Chicago, where he founded a band and began to establish a solid music career. (continue reading and listen to several versions of Howlin' Wolf's 'Smokestack Lightnin' after the promo for another song from the Your Honor series….)
Listen to Kevin Morby's 'Campfire' from Your Honor, Season 1, Ep. 5
Howlin' Wolf continued to have an extremely successful career for more than two decades, even conquering audiences in Europe and in the UK. He died in 1976 at the age of 65, after complications due to kidney surgery.
'Smokestack Lightnin' has also been incredibly popular with TV series' music supervisors in recent years, showing up in shows like True Blood, The Vietnam War, Black Lightning, Vinyl and the British supernatural series Being Human.
Listen to Howlin' Wolf's 'Smokestack Lightnin' from the album Blues From Hell, as featured on Your Honor, in the video below and on his album Moanin' in the Moonlight.
There is also a superb live performance of the song Howlin' Wolf gave in 1964 you should also watch below.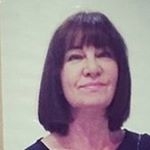 Latest posts by Michelle Topham
(see all)