Hozier's 'Arsonist's Lullabye' from Tidelands is a powerful song
The Hozier song 'Arsonist's Lullabye' was featured on the new Netflix supernatural series Tidelands this week — Season 1, Episode 2, "Orphans of L'Attente".
The powerful song was played during the opening scenes of the episode as we see Cal coming out of the water.
'Arsonist's Lullabye' is from Hozier's second EP — the 2014 release From Eden — and has very much of a spiritual sound about it.
The EP itself featured four songs, with the 'From Eden' single release from it making it onto the charts in Belgium, Canada and the U.S., and hitting the number 2 spot on the Irish Singles Chart.
Tidelands is not the first time 'Arsonist's Lullaby' has been played in a TV series, as it was also used back in 2016 in The Walking Dead episode "Not Tomorrow Yet" from Season 6.
At the time, it made Shazam history by being the song that had been featured on a TV series with the most tags on the Shazam app in a particular time period. Viewers of The Walking Dead loved it that much.
The song itself is about a man who has been in love with fire from being a small child and, even as an adult, cannot give up the need to burn things down.
Listen to Hozier's 'Arsonist's Lullabye' from Tidelands in the video below. You can listen to his EP From Eden in its entirety in the Spotify widget below that.
The Irish singer songwriter is currently working on his second studio album, which is expected to release some time in 2019.
Related: Watch Hozier give a gorgeous live performance of Van Morrison's 'Domino' on the Jool's Annual Hootenanny Special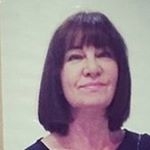 Latest posts by Michelle Topham
(see all)