Listen to Hurray For The Riff Raff's 'Pa'lante' from 'Sharp Objects' and celebrate the people of Puerto Rico
Listen to Hurray For The Riff Raff's 'Pa'lante'
"Closer", the fifth of the eight-episode HBO mini series Sharp Objects aired on August 5th and, as usual, featured some interesting songs, including indie rock band Hurray For The Riff Raff's 'Pa'lante' — an ode to the people of Puerto Rico who, almost a year since Hurricane Maria hit, are still struggling to live a normal life.
'Pa'lante', meaning it doesn't really matter how bad things get you can always move forward, also has a music video.
Directed by Puerto Rican director Kristian Mercado, and partially filmed in Puerto Rico, it shows working class Puerto Ricans in very humane circumstances, making the emotion behind the song even more powerful, as it attempts to show us that the people of Puerto Rico are just like you and me.
Only from a disenfranchised somewhat devastated territory, and still looked down on by many fellow Americans.
'Pa'lante' was written by the band's lead vocalist Alynda Segarra, and is from the Hurray For The Riff Raff's sixth studio album The Navigator.
Listen to Hurray For The Riff Raff's 'Pa'lante' in the beautifully filmed official video below. You can hear The Navigator in its entirety via the Spotify widget below that.
Listen to The War on Drugs 'Thinking Of A Place' from HBO's Sharp Objects — it's beautiful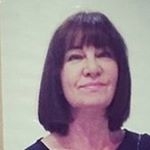 Latest posts by Michelle Topham
(see all)