Listen to Ian Dury's 'Sex & Drugs & Rock & Roll' from The Deuce soundtrack
Listen to Ian Dury's 'Sex & Drugs & Rock & Roll' –– a cool addition to The Deuce
The English new wave singer songwriter Ian Dury's song 'Sex & Drugs & Rock & Roll' was featured on the soundtrack of the latest episode of the HBO series The Deuce this week — Season 2, Episode 6, "We're All Beasts".
It was played as Vincent is at the Hi-Hat looking for Abby.
'Sex & Drugs & Rock & Roll' was written by Ian Dury and Chaz Jankel, and originally released as a single in 1977. It featured three of the members of Ian Dury's band The Blockheads.
Growing up in England at the time, I remember the song being banned by the BBC from all their TV channels and radio stations. Because old white men in power have never understood modern music and so, to them, it was a song promoting sex, and drugs, and rock and roll.
According to Dury, however, it was a song about there being more to life than working. The song itself has a colorful history, which you can read more about on Wikipedia.
In recent years, 'Sex & Drugs & Rock & Roll' become an iconic song that is thought to perfectly represent the punk rock, new wave era.
Ian Dury himself had a long career as the lead vocalist of Ian Dury and the Blockheads. He died of cancer in 2000, four years after he was diagnosed. The Blockheads are still together, and still perform live.
Listen to Ian Dury's song 'Sex & Drugs & Rock & Roll' in the music video below.
Related: Listen to The War on Drugs 'Thinking of a Place' from the soundtrack of HBO's Sharp Objects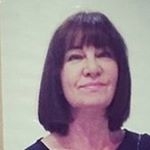 Latest posts by Michelle Topham
(see all)