Listen to Ice Cube's 'Drink the Kool-Aid' from the 3 million dollar scene in Ray Donovan
Ice Cube's 'Drink the Kool-Aid' was featured in that brilliant scene in this week's new episode of the Showtime drame Ray Donovan — Season 6, Episode 4, "Pudge".
The song was heard towards the end of the episode as we see Sandy driving off into the sunset, drinking, driving and smoking with three million dollars in cash.
A perfect choice for that scene with the song's repeated lyrics "Always know who you f**king with."
'Drink the Kool-Aid' is the second single from Ice Cube's 2010 album I Am The West, and it is a song that was initially thought may be a diss directed at Dr. Dre and Eminem.
Cube clarified that misconception at the time, however, by saying the song wasn't dissing anyone — "No disses. Just style and grace".
Ice Cube's I Am The West was the rapper's ninth studio album, and was released on his own label Lench Mob.
Released in September, 2010, the album debuted at number 22 on the Billboard 200 chart, hit number 3 on the US Independent Albums chart and number 6 on Top Rap Albums.
It went on to sell more than 350,000 copies in the U.S., with 450,000 copies sold worldwide.
Listen to Ice Cube's 'Drink the Kool-Aid' from Ray Donovan in the video below. You can also hear his I Am The West album in its entirety in the Spotify widget below.
As for Ray Donovan, the hit crime drama starring Liev Schreiber continues to be nominated for a slew of awards, and just kicked off its 12-episode sixth season on October 28th.
Related: Ice Cube has a smart explanation as to why Oscar's racism controversy isn't important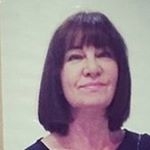 Latest posts by Michelle Topham
(see all)