A song from Danish punk band Iceage was featured on the season finale of Riverdale last night — Riverdale, Season 5, Episode 19, "Chapter Ninety-Five: Riverdale: RIP(?)".
The track was Iceage's 'Love Kills Slowly', and was played as Jughead and Tabitha burn down the Lodge Ledger in revenge for the burning down of Pop's.
Iceage's 'Love Kills Slowly' is a song from the Danish band's fifth studio album Seek Shelter, which was released earlier this year via the Mexican Summer record label.
The album received critical acclaim, and was said to be similar in sound to some of the work from iconic musicians like The Pogues, the Rolling Stones and the Replacements.
It went on to chart at #1 on the UK Rock and Metal Albums chart, and at #9 on the UK Independent Albums chart, as well as on charts in Denmark and Scotland.
Listen to Iceage's 'Love Kills Slowly' on the band's Seek Shelter album, and in a video of their live performance of the song at the Copenhagen Distillery, DK earlier this year down below.
The song itself is slow and dreary, but it was a superb atmospheric musical backdrop to last night's Riverdale arson scene.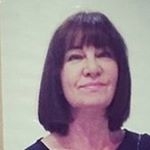 Latest posts by Michelle Topham
(see all)