Indie English-Irish rock band Idles' 'War' was one of the songs played on the soundtrack of last night's episode of Dexter: New Blood. An episode that dealt with the final showdown between Dexter and Kurt — Dexter: New Blood, Season 1, Episode 9, "The Family Business".
The song was heard as Kurt is at Dexter's house.
Idles' 'War' is from the band's third studio album — Ultra Mono.
The album was released in 2020 (listen below) on the indie label Partisan Records, and hit the top spot on the UK Albums chart soon after.
Ultra Mono also charted high in 12 other countries, including the U.S., Australia, Portugal and France, and ended up on several critics' lists of Top 50 Albums of 2020.
The fast-paced, guitar heavy 'War' was the fifth of seven singles released from the album, although it was the first song debuted from the album, and was also the first song to receive a music video.
That music video was filmed from the perspective of people's hands going about their daily lives — whether that was trying on jewelry, putting on make up, doctor's taking blood, smoking cigarettes, going to the toilet and even being arrested — all from the perspective of being addicted to drugs.
The 'War' video ends with bodies seen from above, as people die from a drug overdose.
Listen to Idles' 'War' as played on Dexter: New Blood in that music video, and on the band's superb album Ultra Mono.
And remember to watch the season finale of the show next week on Showtime. Let's face it, you can probably expect it to make your head explode.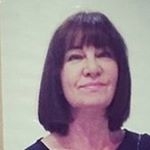 Latest posts by Michelle Topham
(see all)