The first episode of the new Netflix drama Painkiller ends with Glen opening the bottle of OxyContin so he can take it for his back pain, and then dropping a pill on the floor.
Meanwhile, Britt is out at a bar with West drinking and dancing, and Richard Sackler is in his office.
Over all of this, Iggy Pop's 'Candy' plays, and then continues to play over the episode's end credits.
When was Iggy Pop's 'Candy' released?
The song was first released as one of the tracks on the American singer songwriter's ninth studio album Brick by Brick in 1990, as well as the album's second single.
It features vocals from Kate Pierson, which is why if you think the track sounds like a B-52 song, you wouldn't be far off considering Pierson has been a member of that new wave band for many years.
The song is an iconic track in that 'Candy' is the only mainstream hit Iggy Pop has ever had, and the only song to make major inroads on international music charts.
In its case, 'Candy' ranked high up charts in six countries, including in the Top 10 in Australia, Belgium and the Netherlands, and on three charts in the U.S. including the Billboard Hot 100 where it ended up at #28.
Listen to Iggy Pop's 'Candy' as heard on the new Netflix drama Painkiller in the video, and via the singer's Brick by Brick album on Spotify.
It is an apt song for the drug OxyContin that was being prescribed like it was candy for tens of millions of Americans for many years, and that along with other opiods caused in excess of 50,000 deaths in 2017 alone.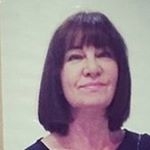 Latest posts by Michelle Topham
(see all)