The Imagine Dragons' song 'Levitate' was used in the opening credits of the just released movie 'Passengers' and, is it just me, or does the rock band's sound have more than just a passing resemblance to Coldplay here? Especially being so bubbly and happy and all.
Sadly, though, the new song from the band only got a few seconds of airing before the director decided that was enough.
So, if you left the theater fuming that you didn't get a chance to hear new music from your favorite band, no worries, you can listen to it here.
'Passengers' stars Jennifer Lawrence and Chris Pratt. It was released on December 14th to poor reviews from both critics and audiences. Not for Lawrence and Pratt's performances, though, which really are good. Just for a very bad story.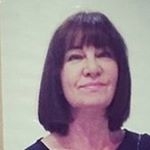 Latest posts by Michelle Topham
(see all)