American rock group Imagine Dragons' 'On Top of the World' was one of the songs played on the soundtrack of DC's Stargirl last night — DC's Stargirl, Season 3, Episode 10, "Chapter Ten: The Killer".
The song was heard as Lawrence and Paula are jogging.
Imagine Dragons' 'On Top of the World' is not one of the superstar band's recent releases.
Instead, the song was released on the band's debut studio album Night Visions, which came out in 2012, and then as the album's fifth single the year after.
The song begins with a fast clap track that quickly morphs into an upbeat, jaunty track with a killer chorus. In other words, one of those songs you hear once and immediately get the urge to nod your head, tap your feet and then… dance.
So, of course, 'On Top of the World' became a big hit for the band.
It charted in 24 countries on an astounding 33 charts, with a #1 hit in Portugal on that country's Digital Song Sales chart. It also hit four charts in the U.S., making it to #79 on the Billboard Hot 100 and #10 on the Hot and Alternative Songs chart.
Since its release, Imagine Dragons' 'On Top of the World' has also been a mega hit with TV and movie music supervisors. It has showed up on shows as diverse as The Mindy Project, Partners, Made in Chelsea, and Cold Feet, as well as in films like The Incredible Burt Wonderstone, Life of the Party, and even The Angry Birds Movie.
Imagine Dragons' 'On Top of the World' also came with a superb music video that begins with a kid in a tinfoil hit. It then morphs into a commentary on conspiracy theories. In particular, the one that says America didn't land on the moon.
Listen to Imagine Dragons' 'On Top of the World' as heard on last night's DC's Stargirl in that video, and on the American band's Night Visions album.
You can also hear more music featured on all seasons of DC's Stargirl here on Leo Sigh and, of course, watch the show's third season via these platforms.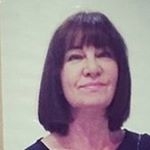 Latest posts by Michelle Topham
(see all)