I'm not usually a huge fan of children's movie soundtracks. That's because a lot of the songs tend to be a bit sacchariney, so are not usually to my taste. But, I checked out the soundtrack to The Angry Birds Movie today and, I have to say, I was quite surprised at how much I liked it.
Well maybe not surprised. Not with songs like Charli XCX'x 'Explode', Scorpions 'Rock You Like a Hurricane', Demi Lovato's 'I Will Survive' and the song I've been playing for half of the day — Imagine Dragons' 'On Top Of The World'
Which, yes, it is a bit of a happy and chipper and, dare I say, sacchariney, song too, but, who cares. I like it. Which is why it's my Repeat Rotation Video today.
Imagine Dragons' 'On Top Of The World' is from their 2013 debut EP Continued Silence, but its appearance on the soundtrack to The Angry Birds Movie isn't likely the first time you have heard it, as it's been quite a popular little song.
In fact, the song has been featured on the TV show Partners, was used for the FIFA 13 video game, has appeared in the trailer for the 2014 movie Island of Lemurs: Madagascar, several other movie trailers, and now it's on The Angry Birds Movie soundtrack.
Listen to 'On Top Of The World' from The Angry Birds Movie in the official music video below, but I will guarantee you that you will not be able to stop yourself from whistling along. I know, as I've been doing it all day.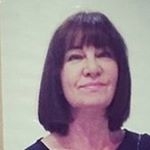 Latest posts by Michelle Topham
(see all)