Listen to Imagine Dragons 'Whatever It Takes' from 'Suits' — Season 7, Episode 1
Listen to Imagine Dragons 'Whatever It Takes' from 'Suits' — Season 7, Episode 1
The lovely mellow Imagine Dragons alternative rock song 'Whatever It Takes' was played on the new season of the USA TV series Suits this week — Season 7, Episode 1, "Skin in the Game".
The track was heard when Harvey is telling Mike not to get drunk, and then tells Mike he plans to get the bartender to serve doubles so he can see which people are willing to get drunk while they are working.
'Whatever It Takes' is from Imagine Dragons latest album Evolve.
It is the third studio album for the rock band and was yet more proof that music critics aren't usually that important when it comes to album sales.
After all, while Evolve may have been panned by many critics, it debuted in the number two spot on the Billboard 200 chart in the U.S. ultimately becoming the band's third top five album. Tracks from the album are some of the most played videos on YouTube as well.
Related: Listen to Imagine Dragons 'Believer' as featured on 'Riverdale' — a massive hit for the rock band and very very cool
Released back in May, 'Whatever It Takes' was a promotional single from the album, and ended up at number five on the Billboard Hot Rock Songs chart.
As for listening to Imagine Dragons 'Whatever It Takes', I'm including two options here.
The first is the band's official VEVO audio of the track.
The second is an on point live version of the song they performed at YouTube Space LA a couple of months ago, because it proves just how good this band is live and features lead vocalist Dan Reynolds' pretty awesome drum solo. Enjoy!
And listen to more of the fabulous music from Suits here.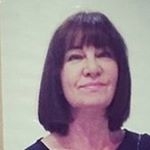 Latest posts by Michelle Topham
(see all)