American alternative rock band Incubus' 'Drive' was that song playing over the end credits of the third episode of the Netflix comedy drama Beef this week — Beef, Season 1, Episode 3, "I Am Inhabited By A Cry".
The track is also the piece Danny plays on his guitar.
Advertising
Incubus' 'Drive' was released back in 2000 as the rock band's third single from their third studio album Make Yourself. An album itself that is now certified Platinum it was such a huge success.
Out of the three singles released from Make Yourself though, 'Drive' became the indie band's most popular and most successful track of all-time, hitting #1 on the U.S. Alternative Airplay chart, as well as hitting the Top 10 on five other American charts, including #9 on the prestigious Billboard Hot 100.
'Drive' also charted high in seven other countries, including the United Kingdom and has since been certified Silver in the UK and Gold in Australia.
The cool guitar-led song now has more than 177 million plays on its official music video and over 450 streams on just Spotify.
According to Brandon Boyd, Incubus' lead singer, the lyrics of 'Drive' are about living a life that is always driven by fear, and wondering what life would be like if you could live it without that always having everything pushed by that panicked feeling.
Advertising
Listen to Incubus' 'Drive' as heard on Beef, Episode 3 on the song's animated music video, and on the Spotify player.
And do listen to those lyrics as they really are beautifully written.
You can hear more tracks from Beef on Leo Sigh and, of course, watch the black comedy via Netflix.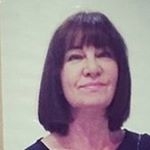 Latest posts by Michelle Topham
(see all)