French singer songwriter Indila's song 'Dernière Danse' showed up on the latest episode of The Originals last night — 18th April, 2018, Season 5, Episode 1, "Where You Left Your Heart".
And it being in French, of course, was played during the beginning Paris scene as Klaus rips out a bouncer's heart when he is not allowed in the club, and then takes a bite out of it while people waiting to go into the club look on in fear.
Advertising
'Dernière Danse' itself added a sense of excitement and danger to the scene, as it has an exotic feel and as if Indila herself may be under some kind of threat.
The video for 'Dernière Danse' has Indila wandering around Paris with her suitcase after being thrown out of her home, left by the man she loved, and generally being treated as if she did not matter. All of it because of racism. In anger, she summons an enormous storm that engulfs Paris with dust, leaving Indila unconscious.
When she wakes up, she stands over Paris looking once again at the photograph of the man she loved, only to have it blow away over the brightening city. The last we see of her, she is walking away through the streets of Paris still carrying her suitcase.
As for Indila, that gorgeously exotic Middle Eastern/Asian sound you may be able to hear underneath her music is primarily because, while French, she is a lovely mix of ethnicities — Indian, Egyptian, Algerian and Cambodian.  No wonder she is also so beautiful, eh?
Watch and listen to Indila's Dernière Danse' (Last Dance) from The Originals in the official music video below.  It is the lead single from her hit album Mini World. I also recommend you listen to more of her work. It is all quite beautiful.
Advertising
Related: Listen to Indila's 'S.O.S.' — it might be in French, but it's still beautiful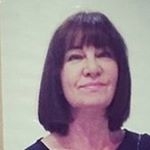 Latest posts by Michelle Topham
(see all)