While the British drama The Last Letter from Your Lover is getting mediocre reviews at best, it is difficult to fault the gorgeous songs chosen for the film's soundtrack.
After all, with songs from Aretha Franklin, Melanie, Haim and an absolute ton of lovely tracks from Daniel Hart, along with many others, music lovers will enjoy The Last Letter from Your Lover soundtrack, if nothing else.
That stellar music even carried over into the film's trailer, with Ingrid Michaelson's 'Light Me Up' being chosen to musically illustrate the building melodrama in the last half of the trailer.
The stunning track has also been a favorite of TV show music supervisors in the past, as it has already been featured on shows like Station 19, Pretty Little Liars, The Vampire Diaries, and The Catch.
The Last Letter from Your Lover is based on the book by Jojo Moyes, and tells the story of a journalist who finds an old love letter in a book.
The letter was written in the 1960s, and she soon becomes obsessed with learning the identity of the two lovers, and if they ended up together. And, if not, is there still time to make sure they do?
The Last Letter from Your Lover is currently streaming on Netflix.
Listen to Ingrid Michaelson's 'Light Me Up' from the film's trailer in that trailer, and in the Spotify player below.
Michaelson also performed a stunning live version of the song at the Detroit Fillmore back in 2016, which you'll find below.
The track is from the singer's sixth studio album It Doesn't Have to Make Sense.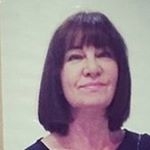 Latest posts by Michelle Topham
(see all)