American singer songwriter Ingrid Michaelson's 'Turn To Stone' made a repeat appearance on Grey's Anatomy last night — Grey's Anatomy, Season 16, Episode 16, "Leave a Light On".
The song first showed up on the hit medical drama series back in 2009 on Season 5 when it was played twice.
Michaelson's 'Turn To Stone' is a massive power ballad with soaring vocals and a gorgeous piano intro. The song was released in May, 2009 as a stand-alone single. It has not appeared on any of her albums since.
The lyrics of the song talk about the importance of believing in yourself and not relying on other people to help you get out of difficulties:
Let's take a better look
Beyond a story book
And learn our souls are all we own
Before we turn to stone
Ingrid Michaelson herself is an indie folk pop singer songwriter that has been active in the music industry since 2005.
She has currently released nine studio albums — the last, Stranger Songs, in 2019 — an album that was based on the Netflix hit series Stranger Things, and how much that series made her think.
In recent years, Michaelson has also had a successful career providing songs for the soundtracks of an enormous number of TV series including Grey's Anatomy, Girls, Parenthood, Black and Blue, Pretty Little Liars, Ugly Betty, So You Think You Can Dance?, and The Vampire Diaries .
Listen to Ingrid Michaelson's 'Turn To Stone' as featured on Grey's Anatomy last night in the Spotify player below, and you will easily be able to see why.
Finally, you will have have noticed a second version of 'Turn To Stone' was also played on last night's Grey's Anatomy. A sadder, more melancholic version.
That cover of Michaelson's original song was recorded by alt pop duo Life on Eris, aka Chris Carmack and Erin Slaver, and you can listen to that below too.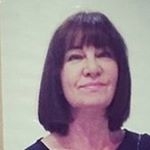 Latest posts by Michelle Topham
(see all)