Irish indie rock band Inhaler's 'It Won't Always Be Like This' was played on the new BBC crime series Bloodlands, which premiered on BBC One on February 21st, 2021 — Bloodlands, Season 1, Episode 1.
The catchy rock song was heard playing during the episode's intro.
And yes, if the lead singer sounds similar to U2 lead singer Bono, that's because Inhaler's lead vocalist Elijah Hewson is Bono's son. Yep, musical talent definitely runs in that family.
Although, he must also always feel a lot of pressure to become as crazily successful as his dad. I know I would. Then again, if you listen to the music Inhaler has released so far, it's pretty easy to see this superb band is likely to go far.
Inhaler, by the way, comprises the aforementioned Hewson plus bassist Robert Keating (lead singer and guitarist), guitarist Josh Jenkinson and drummer Ryan McMahon.
The band has currently released seven singles, all featuring the same, clear, rich, beautifully insistent beat-ed, ultra-rocking music and vocals.
Listen to Inhaler's 'It Won't Always Be Like This' single along with its' B-side 'Oklahoma — Late Night Version' in the Spotify player, as well as on the band's official black and white music video for the track.
The four-episode crime drama Bloodlands stars James Nesbitt, Charlene McKenna, Lorcan Cranitch, Peter Ballance and Lisa Dawn, and is currently airing on BBC One.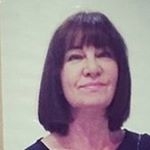 Latest posts by Michelle Topham
(see all)