Listen to INXS' 'New Sensation' from Mr. Robot
The iconic INXS song 'New Sensation' was featured on the latest episode of the USA Network TV series Mr. Robot this week — Season 3, Episode 2, "eps3.1_undo.gz".
The song was played as Elliot talks about his plan to undo the hack by going to work for Evil Corp.
'New Sensation' is from  the Aussie band's sixth studio album Kick released in 1987, and is one of the tracks they are probably the most known for releasing.
The song hit the number 1 spot in Canada upon release, and made the charts in 10 other countries, including the US where it charted on the Billboard Hot 100 at number 3, the Billboard Album Rock Tracks chart at number 8, and the Billboard charts for Hot Dance Club Play and Hot Dance Music.
The album Kick was equally successful, becoming the INXS album that garnered the most sales, and that also had four singles released from it make the Top 10 in the U.S. alone.
Watch and listen to the INXS' 'New Sensation' official video below. The track is now over 30 years since it was released, and it is still just as addictive as it ever was.
Related: Listen to Public Image Ltd's 'The Order Of Death' from Mr. Robot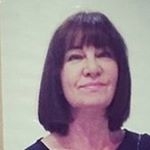 Latest posts by Michelle Topham
(see all)