Australian indie rock band INXS's 'Never Tear Us Apart' was one of the many, many songs played on the soundtrack of the new Brad Pitt, Sandra Bullock movie Bullet Train.
The song was played as Ladybug has no choice but to kill Tangerine.
INXS's 'Never Tear Us Apart' was the fourth single released from the band's sixth studio album Kick, which came out in late 1987 via the WEA, Mercury and Atlantic record labels.
Songs from the album were originally marketed to college radio stations across America, and took off as hundreds of stations put the five singles from the album on heavy rotation over the next few months.
Stations like 97X,  the one I was a DJ at prior to Kick being released. (And yes, we also had Kick in heavy rotation, to the extent that I would play three or four songs from the album in every six hour shift, both before and long after the album hit stores).
That marketing to college students gave Kick a massive head start, which was extended when INXS kicked off a college tour, playing in local bars and university auditoriums around America.
Soon the album was charting on mainstream American charts, and being played in Europe.
INXS's 'Never Tear Us Apart' was a standout from an album full of superb songs due to its gorgeous string intro, and the extended pauses throughout before that gorgeous guitar kicks in.
The song went on to chart in 10 countries, with its highest placing in Canada at #2 on the RPM Top 100 Singles chart.
Listen to INXS's 'Never Tear Us Apart' from the Bullet Train soundtrack on the band's Kick album, and in the song's official music video.
The video features the band's late lead singer Michael Hutchence walking in the streets of Prague.
It was played almost a decade later at the singer's funeral, after his death by suicide, as his coffin was carried out of the church by INXS members and Hutchence's brother.
Listen to more songs from the Bullet Train soundtrack here on Leo Sigh.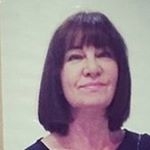 Latest posts by Michelle Topham
(see all)