British teen Isabelle Brown has been rocking critics' sensibilities since she released her first single back in 2017 at the age of just 14 years old.
Last night, Isabelle Brown's 'In Your Head' rocked the soundtrack of the new episode of Grey's Anatomy — Grey's Anatomy, Season 18, Episode 10, "Living in a House Divided".
Hell, that track sounds like it comes from someone who has been in the music industry in decades.
Isabelle Brown's 'In Your Head' was played on last night's Grey's Anatomy during the episode's opening scenes, and gave the show the coolest intro.
The track was released by the singer in late 2020 on her self-released 8-track mixtape of the same name.
She also uploaded a music video for the song to YouTube at the same time that, bizarrely, only has just shy of 28,000 views over a year later.
And I say bizarrely as Brown's low-budget music videos are just as cool as her music.
Watch that music video below, and listen to Isabelle Brown's very catchy and cool 'In Your Head' on that video, and on her mixtape.
Because I would say, with a stunning voice like that, we will likely be hearing a lot from and about this young singer not too long from now.
Watch the latest season of Grey's Anatomy, including this episode and this song, via ABC.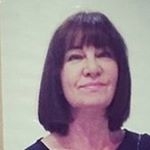 Latest posts by Michelle Topham
(see all)