Colombian singer J Balvin and French singer Willy William's 'Mi Gente' was that superb moombahton track played on the first episode of the new Sky Atlantic comedy drama series I Hate Suzie this week — I Hate Suzie, Season 1, Episode 1, "Shock".
And it is no wonder the Music Supervisor of the show chose that track, as it has been enormously successful for Balvin and William, with more than 2.75 billion views of the song's music video on YouTube to date.
The track charted in an astounding 48 countries upon release, hitting the #1 spot in Chile, Colombia, Czech Republic, Dominican Republic, Ecuador, El Salvador, Guetemala, Italy, Mexico (on 3 different charts), the Netherlands (on 2 charts), Panama, Paraguay, Peru, Portugal, Puerto Rico, Romania, Spain and Uruguay,
It was also certified Gold, Platinum or Diamond in 17 countries, including the United Kingdom.
Since its release, 'Mi Gente' has even received a chart-topping remix version from Beyonce, she loved the track so much.
As for I Hate Suzie, the series stars Billy Piper as a thirty something former child star whose career is not doing well, but whose life takes a sudden turn for the worst when her phone is hacked and nude photos of her suddenly show up all over the Internet.
I Hate Suzie is one of the best comedy dramas to come out of the United Kingdom in years, Billie Piper is superb in the role of Suzie Pickles and, if you have access to Sky Atlantic, it and she are an absolute must-watch.
Listen to J Balvin and Willy William's 'Mi Gente' as featured on I Hate Suzie in the song's fabulous music video below. You know, that one that has over 2.75 billion views?
Watch it and you will easily understand why.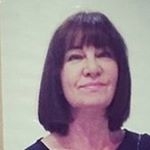 Latest posts by Michelle Topham
(see all)