British singer songwriter Jack Garratt's song 'Weathered' was featured on the latest episode of Girls this week — Season 6, Episode 4, "Painful Evacuation". It was played during that devastating scene when Ray goes to apologize to Hermie only to find him dead.
The track is the third single from Jack Garratt's debut album Phase, which was released in February last year. The album hit the number 3 spot on the UK's album chart at release.
Even before his debut release, Garratt was getting positive reviews from UK critics, and even won the Critics' Choice Award at the BRIT Awards in 2015.
He was also the winner of the prestigious BBC Sound of 2016 competing against artists like Dua Lipa, Blossoms, Billie Marten and Section Boyz.
Interestingly, though, Garratt had somewhat of a personal crisis when he first started out in the music industry.
He did poorly when he tried to become the British representative for the Junior Eurovision Song Contest at the national selection competition in 2005 at the age of 14, and he spent a year completely re-writing his first album after he decided the songs on his first attempt really did not represent his best work.
Listen to Jack Garratt's 'Weathered' in the video below to hear some of his most definite 'best work'. Because the song is lovely, and so is that stunningly photographed video.
You can buy Garratt's album Phase on most major music sites.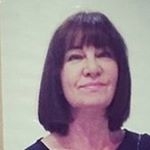 Latest posts by Michelle Topham
(see all)