Jackson Browne's 'Doctor My Eyes' was played on the new season of the comedy series Minx this week during the drama's season finale — Minx, Season 2, Episode 8, "Woman of the Hour".
The track was heard towards the end of the episode as the Minx magazine is on the printing presses, and the scene then switches to the magazine cover with its heading "Agony and Ecstasy at the Bathhouse".
It continues playing as everyone is congregated in the parking lot — unemployed — and then plays throughout the end credits.
When was Jackson Browne's 'Doctor My Eyes' first released?
The now-iconic track first came out in March, 1972 as one of the songs from the American indie singer songwriter's self-titled debut studio album, which was released via the Asylum record label.
The song became a surprise hit for the then still relatively unknown musician, hitting #8 on the Billboard Hot 100, #12 on the Cashbox Top 100 and #18 on the Billboard Easy Listening chart.
It has since gone on to become a fan favorite, and a song Jackson Browne often performs during his live concerts.
'Doctor My Eyes' has also become so well-loved, the singer has released versions of the song on several compilation albums throughout the almost 50 years since it first appeared.
While a quite upbeat song, the track's lyrics actually talk about feeling chronically burnt out and, to some extent, weary of the world:
Doctor, my eyes have seen the years
And the slow parade of fears without crying
Now I want to understand

I have done all that I could
To see the evil and the good without hiding
You must help me if you can
Listen to Jackson Browne's 'Doctor My Eyes' as played on Minx in the video, and on the American musician's debut studio album via Spotify (down below) where it has received more than 130 million streams so far.
Season 2 of Minx is currently streaming via Starz.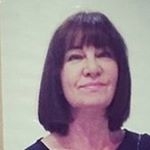 Latest posts by Michelle Topham
(see all)