Listen to Jai Wolf's gorgeous piano-driven 'Starlight' from Next Gen
The new computer-animated Netflix movie Next Gen doesn't have a huge amount of music on its soundtrack, but what it does have is pretty stellar.
Take New York-based music producer Jai Wolf's 'Starlight' for instance. It was featured on Next Gen and, with its insistent piano melody, added the perfect atmosphere to the scene of the bus ride home.
Other music on Next Gen includes tracks from Grace Vanderwaal, Bikini Kill and Air Supply.
Jai Wolf's 'Starlight' feat. Mr. Gabriel is a stand-alone single as, sadly, Jai Wolf has not yet released a full album.
He does have one EP out called Kindred Spirits, which he released in 2016, and a total of five singles, but original music from him is still quite sparse.
This is because he does much of his work producing and re-mixing other artists' songs. Artists like Skrillex, Melanie Martinez, Alesso and The Chainsmokers, to name just a handful.
As for Next Gen, the new animated film stars John Krasinski, Charlyne Yi, Jason Sudeikis, Michael Peña, David Cross, Kitana Turnbull  and Constance Wu. It is available on Netflix now.
The movie itself is not getting particularly great reviews, however. Simply because the plot is all over the place, and becomes a bit exhausting to watch. That being said, the soundtrack music is good.
You can listen to Jai Wolf's gorgeous 'Starlight' from Next Gen in the video below to see why.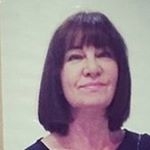 Latest posts by Michelle Topham
(see all)