British rock/pop singer songwriter James Bay's 'Move Together' was featured on the newest episode of Legacies last night — Legacies, Season 2, Episode 8, "This Christmas was Surprisingly Violent".
The song was heard as Landon breaks up with Josie, and then as he tells Hope he loves her.
'Move Together' is from James Bay's debut studio album Chaos and The Calm. Released in 2015 via Republic Records, the album was nominated for a Grammy award for Best Rock Album. Bay himself received a nomination as Best New Artist.
Interestingly, however, while the album debuted at number 1 in the United Kingdom, it did not fare particularly well with music critics who gave it only middling ratings.
This did not stop fans from buying the album though, as it hit the number 1 spot in four countries upon release — Ireland, the UK, the United States and Switzerland. It also charted high in 16 other countries, and made it on the Year-End Charts in 2015, 2016 and 2017 in a variety of countries.
The album was also certified Gold in 7 countries, including the United States, Platinum in Denmark and 2x Platinum in the UK and Canada. You can listen to Bay's Chaos and The Calm in its entirety in the Spotify widget below.
James Bay's second album followed in March, 2018 and was also extremely successful for the then-27-year-old Hertfordshire native.
Listen to James Bay's 'Move Together' as featured on Legacies in his official music video below.
It is a simple video with Bay playing singing and accompanying himself on acoustic guitar out on a British street at night.
Related: Dean Lewis's 'Half a Man' showed up on Legacies and it's beautiful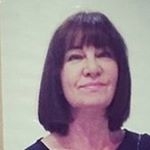 Latest posts by Michelle Topham
(see all)