English singer songwriter James Blake's 'Say What You Will' was that song playing on American Gigolo last night — American Gigolo, Season 1, Episode 2, "Pretty Baby" — as Julian is walking along the beach remembering the past.
James Blake's 'Say What You Will' was released in 2021 on his album Friends That Break Your Heart, which came out on the Republic Records and Polydor Records labels.
The song was released as the album's lead single, with Blake saying its his most favorite out of all the songs he has written.
The lyrics are all about being happy with yourself and who you are, instead of comparing yourself to others and their successes.
The 'Say What You Will' music video has Blake getting through life while producer/songwriter/singer Finneas always seems to be ahead of him doing better than him.
A superb choice for the video, by the way, as doesn't it always seem like everything Finneas (Billie Eilish's brother) touches turns to gold?
Listen to James Blake's 'Say What You Will' from American Gigolo in the song's music video, and on Blake's Friends That Break Your Heart album.
An album, by the way, you should listen to in its entirety as every song is similarly cool.
As for 'Say What You Will', it's so damned gorgeous, I have had it on repeat for half of the morning already.
Meanwhile, American Gigolo, the series has had more problems than just about any other series released in a long time. So many, it's amazing it ever made it to air.
You can watch American Gigolo via Hulu.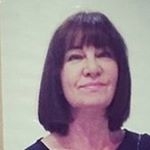 Latest posts by Michelle Topham
(see all)