British singer songwriter and producer James Blake's 'When the Party's Over' was played on the season finale of The Cleaning Lady last night — The Cleaning Lady, Season 2, Episode 12, "At Long Last".
The song was played over the montage as we see Fiona being deported, and as Thony and Russo are at Garrett's funeral.
James Blake's 'When the Party's Over' is from his eighth EP Covers — a 6-track EP consisting only of cover songs from other iconic artists — and one that was released in December, 2020 on the Polydor label.
'When the Party's Over', of course, is an original Billie Eilish song, but Blake's interpretation of it is much more poignant and devastating than its original.
Along with the Billie Eilish track, Blake also sings songs originally released by Frank Ocean, Stevie Wonder, Beyonce, Roberta Flack and Joy Division.
The EP came just a few weeks after Before, his seventh EP, was released so, yep, 2020 was a busy year for the English singer.
Listen to James Blake's 'When the Party's Over' as heard on the final episode of The Cleaning Lady on his Covers EP, and in the video.
As for The Cleaning Lady, Season 2 has now officially ended with no word yet on if we will be getting another season.
Until then though, you can watch all of the just-ended season on Fox.
You can also listen to more songs from the popular crime drama, and learn about some of the artists creating them, on Leo Sigh.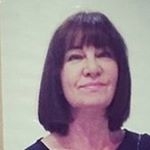 Latest posts by Michelle Topham
(see all)